Do you have regular demand for industrial chemical products?
Then our chemical Kanban is the right system for you: automatic replenishment at your facility or in your material storage. Just as our traditional Kanban system, our system also ensures that all of your industrial chemical C-Parts are available at the right time and in the right quantity, precisely where they are needed. The material flow is also managed through a barcoded label that specifies all the necessary data such as the location, item and name.
Your advantages? Maximum security of supply combined with reduced inventory levels and minimum capital commitment.
As your expert partner, we will also discuss the individual solution with you.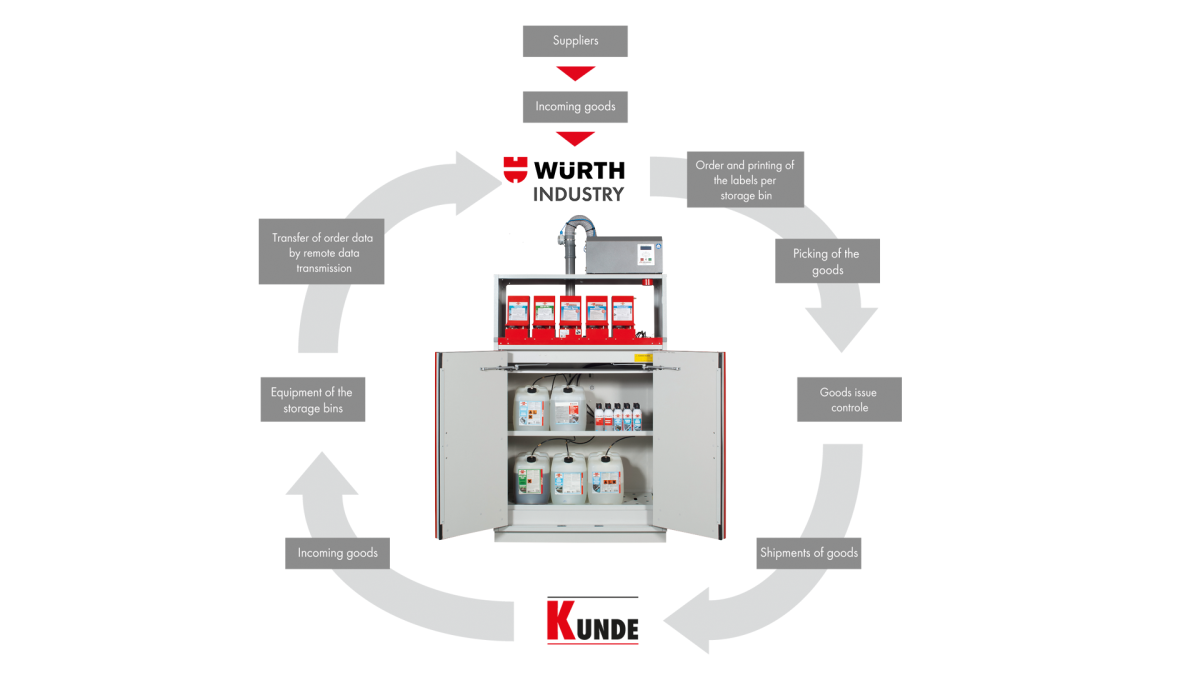 Contact
We are there for you!
Contact us at T +49 7931 91-0 or by e-mail at

gefahrstoffmanagement@wuerth-industrie.com.