Refill spray cans with the returnable REFILLO® system
Do you use different aerosol cans in your production and you are looking for a system to automatically refill your aerosol cans?
Our REFIILLO® systems provide a safe, sustainable and cost-effective solution for refilling aerosol cans. Unlike conventional aerosol cans, they are not based on propellant gas, but on compressed air, thus making a significant contribution to our environment. With the use of these systems, the storage of numerous aerosol cans becomes a thing of the past and the storage space can be used for other purposes. In addition, you reduce the waste generated by emptied aerosol cans and thus reduce disposal costs.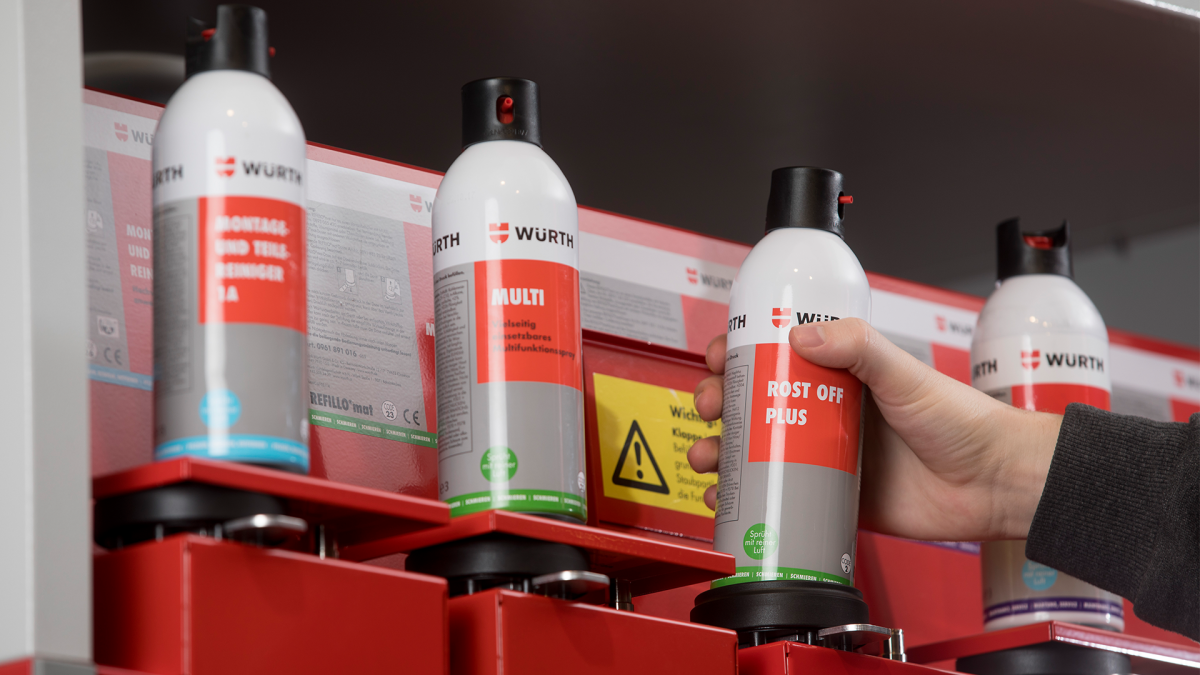 REFILLO®mat – automated refilling of spray cans with active ingredient and compressed air
With the REFILLO®mat you no longer have to worry about the individual process steps of refilling - the REFILLO®mat does this automatically. All you have to do is press the can to be refilled onto the station and within seven seconds the can is refilled with the optimum ratio of active ingredient and compressed air.
Due to the coding system used, only the appropriate can for the corresponding station can be used. This means that the REFILLO®mat cannot be confused with the active ingredient.

REFILLO® – manual refilling of spray cans with active ingredients and compressed air
With the REFILLO® system, you use our system for manual refilling.
The functionality is very simple and the coding system does not cause any changes in the active ingredients.
Your adavantages at a glance
Storage is quick and simple, e.g. in ORSY racks or in the safety cabinet for hazardous materials. Each ORSY1 rack structure can accommodate 1–3 REFILLO®mat machines for 20 litre canisters. Or if you have higher demands, you could opt for the drum REFILLO®mat for 60 litre drums.
REFILLO®mat is a closed system that does not emit vapours.
REFILLO®mat is the filling station with a small footprint.
Cost reduction through the use of fewer large containers and elimination of can disposal costs.
By using compressed air as a propellant, you will be actively helping to protect the environment.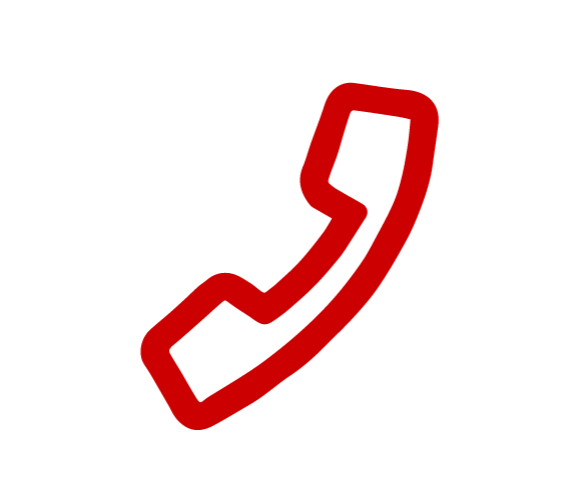 Contact
We are there for you!
Contact us at T +49 7931 91-0 or by e-mail at

gefahrstoffmanagement@wuerth-industrie.com.
Websites can save or retrieve information in your browser in the form of Cookies. This may be anonymous statistical data, information about you, your settings or devices used, in order to enable a personalised web experience or so that the website works in the way you are expecting it to.
We respect your right to protection of your data. You can therefore decide not to accept certain types of Cookies. For an overview and the settings for the Cookies which we use, please see here. You can change these settings at any time, by invoking our Data protection declaration.
By saving, you confirm that you have understood the settings specified for Cookies and that you agree with them.
The Würth Industrie Service GmbH & Co. KG collects and processes the personal data provided in the form in order to process the requested request for you. Please note the mandatory fields in the forms. The legal basis for this processing, the absolutely necessary data, is Art. 6 para. 1 lit. b DSGVO, implementation of a pre-contractual measure. The processing of data voluntarily provided by you is carried out on the basis of Art. 6 para. 1 lit. f DSGVO. Thereafter, processing is permissible which is necessary to safeguard our legitimate interests. Our legitimate interest is to have contact with you, our customers, to improve our consulting quality and to be able to contact you more easily in case of possible queries. The data collected will only be stored by us for as long as is necessary to process your enquiry and to contact you. They are then deleted.

Supplementary data protection information, in particular regarding your rights to information, correction, deletion, restriction of processing, objection and complaint, can be found in our data protection declaration.