Fasteners with adhesive coating
Reactive system (adhesive systems)
Microencapsulation - DIN 267, part 27
Complete coating of microencapsulated adhesive, which is activated by the screwing-in process and counteracts self-unscrewing after hardening.
Examples of use
Precote 30-3
Precote 80
Scotch-Grip
Coating method
Manual or mechanical
Flowing, dripping
Wave soldering
Viscosity control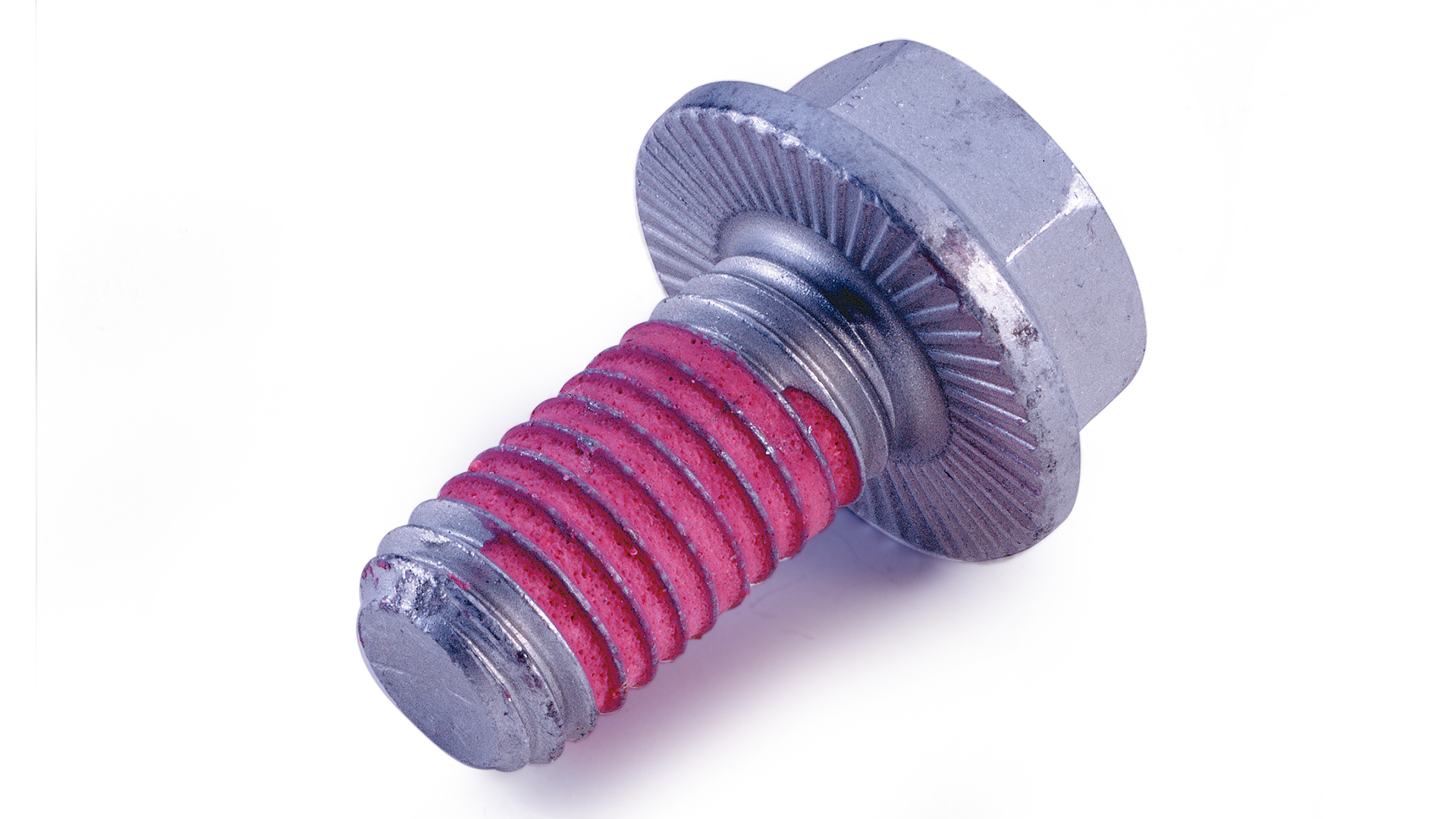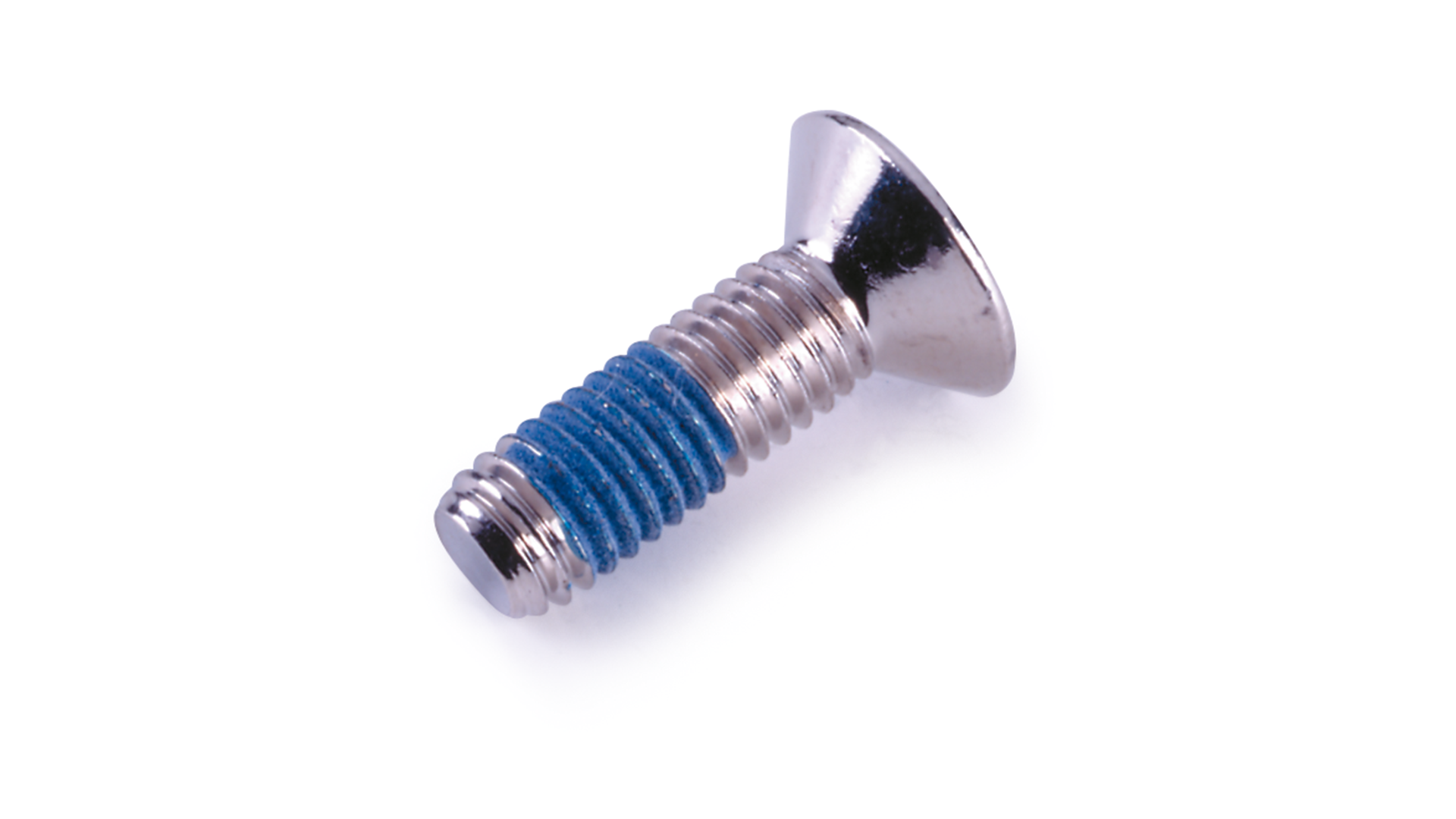 Product features (finished product, hardened adhesive)
Reaction time when installed:
24-72 hours at RT
15-30 mins at 70°C
Lock against self-loosening
Vibration-proof
High breakaway torque MLB/MA > 0.9
Resistant to oils, grease, fuels
Fail-safe from -30°C to 150°C
Low coefficients of friction (product-specific)
Lubricated surfaces
In the case of surfaces with integrated and/or additionally applied lubrication, the specified requirements must be met at room temperature.
At higher temperatures, these values do not have to be met. The additional locking effect of the adhesive must be verified in a comparative test. The values of the MK-coated screws must be greater than the values of uncoated screws.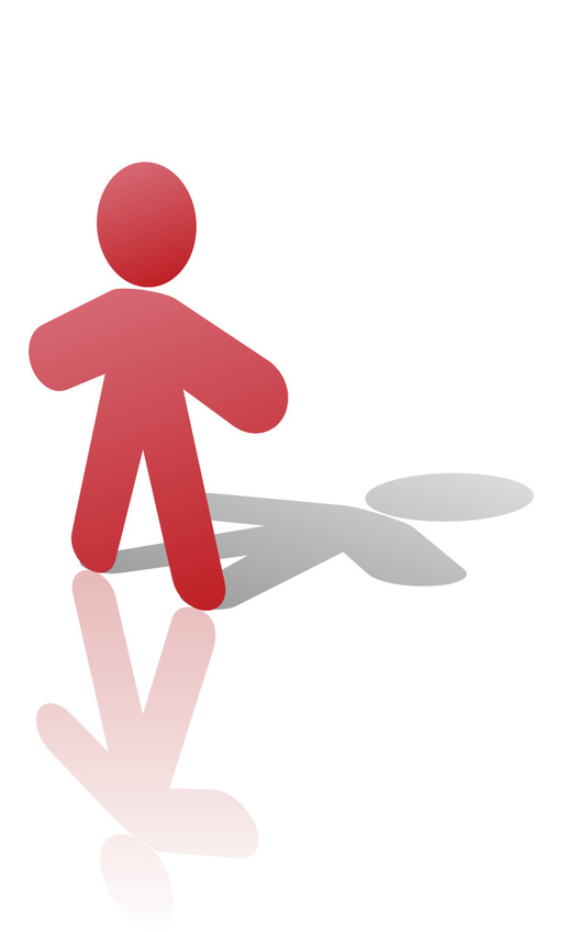 We are here for you!
We will be pleased to advise you personally.
Contact us at T +49 7931 91-0 or by e-mail at

tab@wuerth-industrie.com.
​ ​