Dear customer
You can gain interesting insights and take advantage of the opportunity to learn about our laboratory, its testing possibilities and interesting background information. We would not only like to present the services of our laboratory available to you, but also give you interesting insights into the various testing procedures, their methods and importance for the application of the product.
Your personal laboratory expert, Mr. Caliper, will guide you through the world of laboratory. He will demonstrate and explain the individual stages as well as the testing possibilities of our laboratory using a hexagon head screw.
We look forward to immerse into the world of the laboratory together with you!
Yours faithfully
Laboratory team of Würth Industrie Service
Get acquainted with your travel guide, Mr. Caliper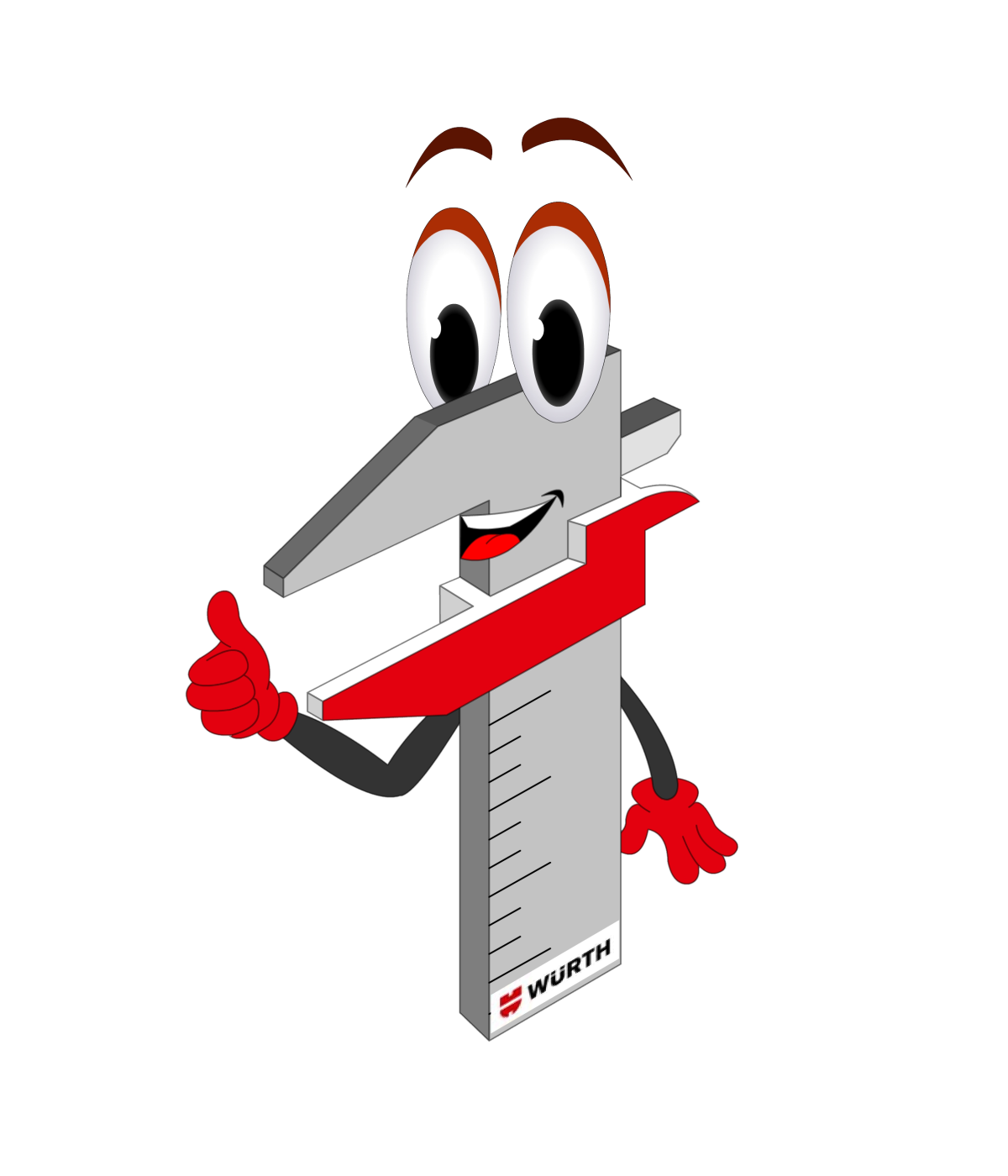 Hello, I am Mr. Caliper and together we will gain insight into all the stages.
I will be your information provider for all the test procedures and will provide you the knowledge. Needless to say, I will respond to your needs and provide you further background information as well as useful reports. The technical equipment of our accredited test laboratory is diverse, modern and of high quality. It is the pre-requisite for our broad range of services, which are based on the current and future needs and demands of our customers. It is especially important for you to get acquainted with the different aspects, which identify us as a reliable and objective partner for quality assurance and product development. I will be at your disposal throughout the process.
Enjoy these fascinating insights into the laboratory together with me!
In case of any questions, you can contact me at:
Mr. Caliper
Test laboratory
Würth Industrie Service GmbH & Co. KG
Industriepark Würth, Drillberg, 97980 Bad Mergentheim, Germany
tab@wuerth-industrie.com

Get to learn here more about your travel guide: the hexagon head screw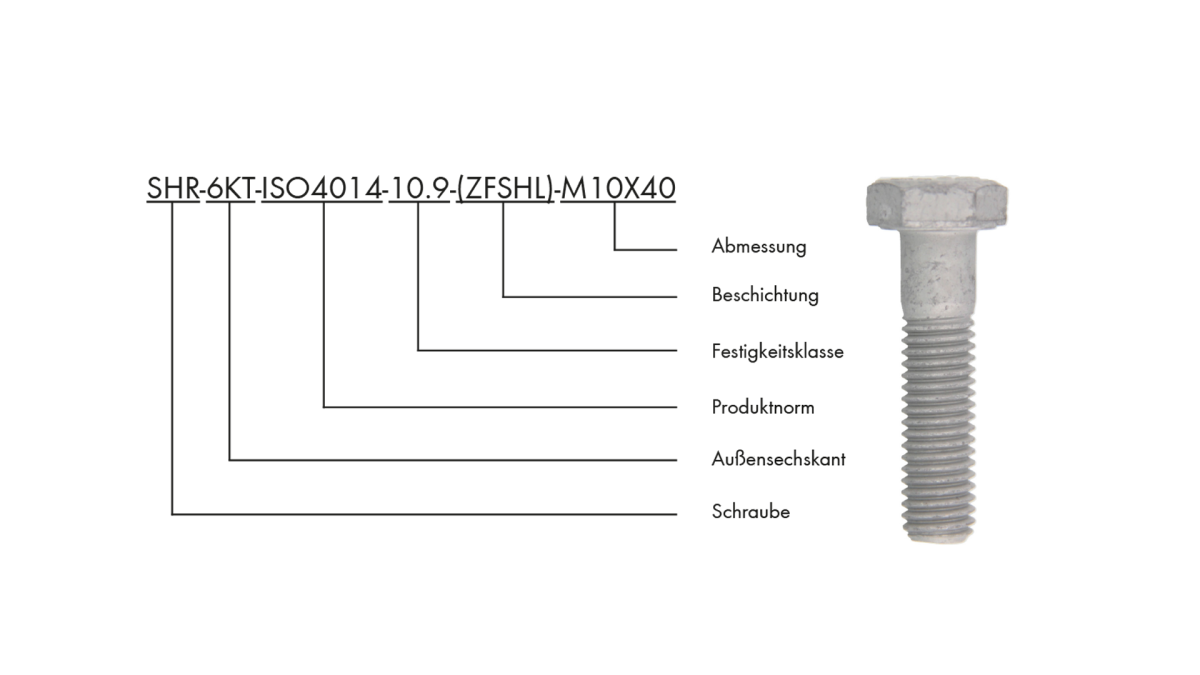 Our product description of the screw consists of the following parts.
Product standard:
The product standard describes the item. Here you will find details about the dimensions as well as the mechanical properties.
Property class:
The property class describes the tensile and yield strength of the product. Further mechanical properties regarding the property class such as the hardness are described in DIN EN ISO 898-1.
Coating:
The coating ZFSHL is one of the many coatings offered by Würth Industrie Service.
The abbreviation of coating without chromium-VI stands for:
ZF Zinc Flake
S Silver (silver colour matt)
H High (high corrosion protection)
L Lubricated
Dimensions:
M10x40 describes the screw with a metric thread (M), a diameter of 10mm (10) and a length of 40mm (40).
More information about our surface coatings is available in the brochure W.TEC® SURFACE PROTECTION
In case of any questions, please contact our technical application consultant at tab@wuerth-industrie.com

Stages of our tour – the testing possibilities of the accredited test laboratory
Websites can save or retrieve information in your browser in the form of Cookies. This may be anonymous statistical data, information about you, your settings or devices used, in order to enable a personalised web experience or so that the website works in the way you are expecting it to.
We respect your right to protection of your data. You can therefore decide not to accept certain types of Cookies. For an overview and the settings for the Cookies which we use, please see here. You can change these settings at any time, by invoking our Data protection declaration.
By saving, you confirm that you have understood the settings specified for Cookies and that you agree with them.
The Würth Industrie Service GmbH & Co. KG collects and processes the personal data provided in the form in order to process the requested request for you. Please note the mandatory fields in the forms. The legal basis for this processing, the absolutely necessary data, is Art. 6 para. 1 lit. b DSGVO, implementation of a pre-contractual measure. The processing of data voluntarily provided by you is carried out on the basis of Art. 6 para. 1 lit. f DSGVO. Thereafter, processing is permissible which is necessary to safeguard our legitimate interests. Our legitimate interest is to have contact with you, our customers, to improve our consulting quality and to be able to contact you more easily in case of possible queries. The data collected will only be stored by us for as long as is necessary to process your enquiry and to contact you. They are then deleted.

Supplementary data protection information, in particular regarding your rights to information, correction, deletion, restriction of processing, objection and complaint, can be found in our data protection declaration.